Bruce Katzman
Shakespeare, Chekov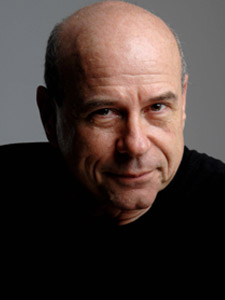 Bruce Katzman was a student of Stella Adler for five years and attended the Yale School of Drama, where he earned his MFA in Acting. He has taught workshops on the plays of Anton Chekhov in Oxford, England, in Denmark, and in Buenos Aries, Argentina. He has taught in NYC at the Circle Rep Theatre School, Stella Adler Conservatory and the Actors Center, where he was a member of the founding faculty. He has been a visiting professor at the Yale School of Drama, Princeton, Williams College and the University of Scranton.
Directing credits include Uncle Vanya and King Lear at the MET Theatre in Los Angeles. As an actor, he has appeared in New York with the Roundabout Theatre, Manhattan Theatre Club, NY Shakespeare Festival and Tony Randall's National Actors Theatre. TV credits include Desperate Housewives, Without a Trace, The O.C., Law and Order, NYPD Blue, Judging Amy, Strong Medicine and Late Night with David Letterman, as well as all the daytime dramas.
Bruce Katzman was featured in the movie Battlefield America. He is also known as "Mr. Big Bad Airlines" in a series of Southwest Airlines commercials. In addition, he can be seen in episodes of Justified, Scandal and Castle.
Contact Us with Any Questions!
6773 Hollywood Blvd., 2nd Fl.
Los Angeles, CA 90028
(323) 465-4446
adler@stellaadler-la.com