Gregory Hoyt

Improvisation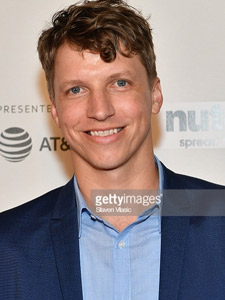 Gregory Hoyt is an actor, improviser, producer and teacher with many TV and Film credits to his name including J. Edgar, Rampage, Patriots Day, Surviving Theater 9, The Adult Swim Golf Special, The Millionaires Unit, Heroes, Hart of Dixie, Greek and Campus Ladies.
Surviving Theater 9 was selected to World Premiere at the 2018 Tribeca Film Festival in New York City.
In 2017 Gregory originated the role of Seth Laurie in the World Premiere of The Engine of Our Ruin by Jason Wells at the Victory Theatre with the L.A. Times saying: "Gregory Hoyt stands out as a naif diplomatic assistant who is more stoned than savvy."
He has also recently completed a successful run as Hollywood in the hit show Tom Gun Live at the Regent Theater in Los Angeles.
Gregory has starred in over 70 National / International Commercials & has performed in hundreds of Improv shows throughout the country.
He has appeared onstage in Los Angeles at the Elephant Theater, the Groundlings Theater, UCB Franklin, The Victory Theater, The Ahmanson Theater and the META Theater. Gregory has a B.A. in Theater from the University of Massachusetts at Amherst.
Contact Us with Any Questions!
6773 Hollywood Blvd., 2nd Fl.
Los Angeles, CA 90028
(323) 465-4446
(323) 469-6049 FAX
adler@stellaadler-la.com