Olivia Buntaine
Intimacy and Violence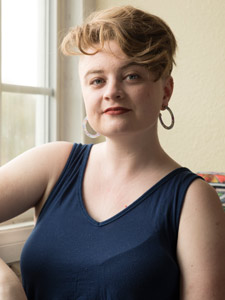 Olivia Buntaine is an Intimacy Director for theater based in Los Angeles and Boston, and an apprentice with Intimacy Directors International. She specializes in choreographing unconventional and creative intimacy scenes through a pedagogical lens of intersectionality, trauma-informed care and the investigation of power and privilege. She is especially skilled at navigating scenes of intimate violence, sex and power, and fantastical hyper-stylized moments of intimacy.
Recent professional credits include: The Smell of Something to Eat and Deadpan at Theater of Note, and The Tragedy of Medusa at Son of Semele. She has worked extensively as an assistant to Jessica Steinrock, Lead Instructor for Intimacy Directors International.
Buntaine is also the artistic director of Project Nongenue, a Los Angeles-based theater company which centralizes the voices of women and marginalized populations in classical theater and mythology.
Contact Us with Any Questions!
6773 Hollywood Blvd., 2nd Fl.
Los Angeles, CA 90028
(323) 465-4446
(323) 469-6049 FAX
adler@stellaadler-la.com