Shaunnie Smith
Improvisation, Youth Acting Program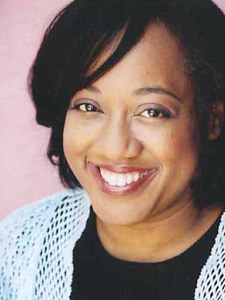 Shaunnie Smith is a native of Southern California. She has trained with UCLA's Theater Actors Apprenticeship Program, Charles Conrad Studio, The Casting Break and Barbara Beneville's Just Breathe. Theatre credits include Oedi, Father of the Bride and You Can't Take It With You. In television, Shaunnie has appeared in Comedy Central's Strip Mall, as well as commercially. When she joined the Hauska Comedy Troupe, she discovered her love for Improv. With Hauska, she had the privilege of performing at The Comedy Store and The Ice House.
Shaunnie continues Improv performing with the Turning Point Improv Players under the direction of Pat Dade.
Contact Us with Any Questions!
6773 Hollywood Blvd., 2nd Fl.
Los Angeles, CA 90028
(323) 465-4446
(323) 469-6049 FAX
adler@stellaadler-la.com
We Appreciate Your Support!