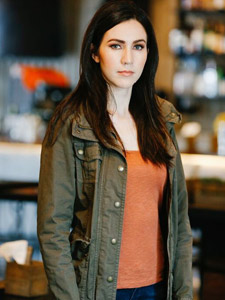 Alumna Alondra Benitez had a co-starring role on Fear the Walking Dead and a guest starring role in first episode of El Desconocido on Netflix. She booked a print job for Target and a national commercial for Walmart that will be airing during the 2018 World Cup. Her debut on the big screen in a supporting role is anticipated in Belzebuth. She also stars in a commercial currently airing in SD that just earned an Emmy nomination.
Past work includes the short film, Bloodline, which won Runner-Up Best Film in the 48 Hour Film Project SD. Alondra was also nominated as Best Actress. She has also appeared in a national commercial for Cox Home Security.
Contact Us with Any Questions!
6773 Hollywood Blvd., 2nd Fl.
Los Angeles, CA 90028
(323) 465-4446
(323) 469-6049 FAX
adler@stellaadler-la.com
We Appreciate Your Support!