Stella Adler Legacy Fund
Recently we are starting the Legacy Fund Drive to celebrate the dynamic life of Stella Adler. We are raising funds to expand the Stella Adler Academy of Acting & Theatre – Los Angeles programs including planning a brand new Youth Program and exciting Professional Development courses.
By donating $5,000 or more, you can join the Founders' Circle and be more proactive in the events ahead.
Donations can be made through CauseVox by clicking the donate button below. If you prefer to donate using another payment method, please contact John Jack Rodgers at 323-465-4446.
Special Giving Tuesday Fundraiser
Thank you to everyone who took the time to donate on Giving Tuesday. We appreciate your continued support!
Alex Aves
Bek Aves
Vanessa Aves
Joseph Dagosta
Susan Dunlap
Emma Geroge
Lisa McCluskey
Sheana Ochoa
Morayo Orija
John Jack Rodgers
Sergio Ruiz
Johanna Schulte-Hillen
Angelo Schuurmans
Emma Scott
Gale Shornick
Wendy Taylor-Smith
Kristen Waters
Our Sponsors
A GENEROUS Thank You to these Foundations and Corporations for financially supporting our Community Outreach Programs:
The McHugh-O'Donovan Foundation
The Barry E. Bialik Scholarship by Mr. and Mrs. David Campbell
Mark and Sunrise Ruffalo Scholarship/Outreach Program
Charlotte Larsen
Benicio del Toro
Kelly O'Malley
Holland Taylor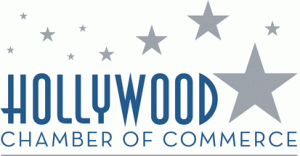 Contact Us with Any Questions!
6773 Hollywood Blvd., 2nd Fl.
Los Angeles, CA 90028
(323) 465-4446
(323) 469-6049 FAX
adler@stellaadler-la.com