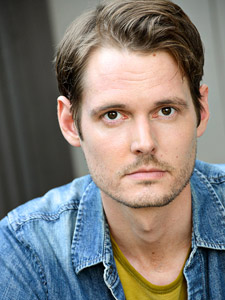 Alumnus Austin Iredale recently guest starred on the popular television shows, NCIS and Criminal Minds. He also starred in the web series, Swing, with other Adler alumni. On stage, Austin starred in the West Coast Premiere of How I Fell In Love by Joel Fields, with Collaborative Artists Ensemble, as well as the world premiere of Timothy McNeil's Isaac Babel and the Black Sea. He appeared in ReMax and NFL Network commercials that ran nationally.
Contact Us with Any Questions!
6773 Hollywood Blvd., 2nd Fl.
Los Angeles, CA 90028
(323) 465-4446
(323) 469-6049 FAX
adler@stellaadler-la.com
We Appreciate Your Support!