Peter Wittrock
Voice, Shakespeare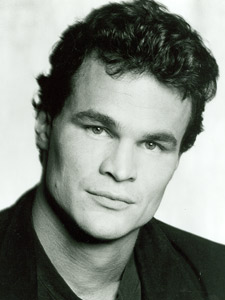 Peter Wittrock was first introduced to the Linklater Voice work in 1979 when he attended the first January Acting Intensive hosted by Shakespeare & Company, the Shakespeare theater company co-founded by Kristin Linklater and Tina Packer. He became a member of the company in 1983 and immersed himself in the Company's ethos of actor training, performance, and service to the community (education program). He worked directly with Kristin Linklater for several years and trained under her to become a Designated Linklater Voice teacher in 1987. Peter taught voice and Shakespeare text for many years at Shakespeare & Company's January and July intensives as well as appearing as an actor in numerous roles including Romeo, Hamlet, Iago, Banquo, Bassanio, among others. Subsequently, he taught voice and speech at the University of Massachusetts, Bennington College in Vermont, Simon's Rock of Bard College in Great Barrington MA., DePaul University in Chicago (formerly Goodman School of Drama), and later at USC and UCLA in California. He continues to teach voice privately in the Los Angeles area for actors and non-actors alike.
Active in the small theater scene in Los Angeles, Peter was theater director at The Celtic Arts Center in North Hollywood where he produced The Lepers of Baile Baste, The Beauty Queen of Leenane, The Lonesome West, Celtic Tiger Me Arse and directed The Secret Fall of Constance Wilde. Recent acting credits include Orsino in Twelfth Night, Juror 10 in Twelve Angry Men, at The Mechanicals Theater Company; Falstaff in Merry Wives of Windsor, Leontes in A Winter's Tale and Benedick in Much Ado About Nothing, which he also directed, at the Southern California Shakespeare Festival. Other directing credits include the Laramie Project with The Mechanicals, and Romeo and Juliet at the Downtown Repertory Theater. He directed Taming of the Shrew at the Tulane Shakespeare Festival at Tulane University in New Orleans (which received a Jay Stanley Marquee nomination for best director), and A Midsummer Night's Dream at the Sun Valley Repertory Theater in Ketchum, Idaho. Peter recently earned his 200 hour Yoga Alliance teaching certificate and has begun to teach a combination of yoga and voice, furthering his interest in the intersection between personal growth and participation in theater.
Contact Us with Any Questions!
6773 Hollywood Blvd., 2nd Fl.
Los Angeles, CA 90028
(323) 465-4446
(323) 469-6049 FAX
adler@stellaadler-la.com
We Appreciate Your Support!