Bonnie McNeil
Play Production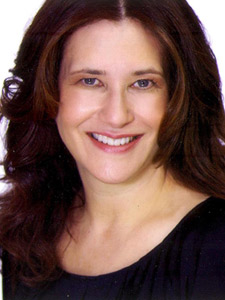 Bonnie McNeil is a longtime Stella Adler alumni. She's been a part of the Adler family for more than twenty years. As part of the original "Company," she performed in The Three Sisters and The Seagull, directed by Joanne Linville; and A Private View, Missalliance, Entertaining Mr. Sloane, and the world premier of Heartbreak, all directed by Milton Justice. She was a founding member of Page 93, a company of alumnus such as Tim McNeil, Mark Ruffalo, Christopher Thornton, Susan Vinciotti, May Quigley and Jack Rodgers who she had the pleasure of working with on Hamlet, The Marriage of Bette and Boo, Happy Birthday Wanda June, A Stye in the Eye, For Whom the Southern Belle Tolls, and Margaret, written be Tim McNeil and directed by Mark Ruffalo. She is now a member of the Elephant Theater Company and most recently was nominated for an LADCC award for her performance as Mabel in her husband Tim's award winning play, Supernova, directed by Lindsay Allbaugh at the Elephant Theater. Her directing credits include, Side Man, The Marriage of Bette and Boo, Rosemary With Ginger, The Divorce Party, Laundry and Bourbon, and Unfinished.
Recent work includes As High As The Sky, written and directed by Nikki Braendlin and Anything, written and directed by Tim McNeil.
Contact Us with Any Questions!
6773 Hollywood Blvd., 2nd Fl.
Los Angeles, CA 90028
(323) 465-4446
(323) 469-6049 FAX
adler@stellaadler-la.com
We Appreciate Your Support!