Celio Silveira
Alexander Technique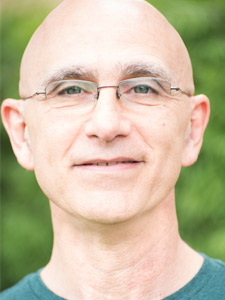 Celio Silveira was certified at The Alexander Training Institute of Los Angeles; Attended NunoLisboa University, Brazil; Angel Vianna University, Brazil. Celio da Silveira is an AmSAT-certified Alexander Technique Teacher with a private practice in West LA, teaching individuals, groups, and workshops. He teaches annual interim Workshops at Cal-Arts Department of Music, substitute teaches for Alexander Training Institute of Los Angeles, and has been an assistant instructor at USC.
He has extensive training in judo and dance, plays guitar and is an accomplished singer. www.celiodasilveira.com
Contact Us with Any Questions!
6773 Hollywood Blvd., 2nd Fl.
Los Angeles, CA 90028
(323) 465-4446
(323) 469-6049 FAX
adler@stellaadler-la.com
We Appreciate Your Support!