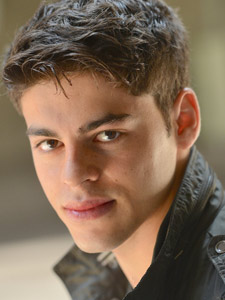 Alumnus Chris Petrovski starred in the film, Paradise City, shot in New York. The film is planned for theatrical release in January 2019. The director of the film is John Marco Lopez whose last movie, The Inquisition of Camillo Sans, was released by HBO.
Chris also had a recurring roll on Madame Secretary as Dimitri Petrov. Other work includes the movie, Soledad, with fellow alumnus Jesse Celedon, Coldwater, H8RZ Haters, and All Cheerleaders Die.
Contact Us with Any Questions!
6773 Hollywood Blvd., 2nd Fl.
Los Angeles, CA 90028
(323) 465-4446
(323) 469-6049 FAX
adler@stellaadler-la.com
We Appreciate Your Support!