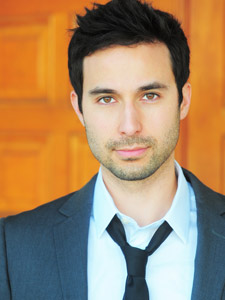 Alumnus David Gunning had a recurring character in the five episode, animated short, LEGO Jurassic World: The Indominus Escape alongside Bryce Dallas Howard. Read more.
David also guest starred in an episode of NCIS in 2016 and co-starred on the TNT show, Legends in 2014. David also wrote, produced (alongside Jon Paul Burkhart), and starred in (alongside Gabrielle Christian) a film called, A 2nd Opinion. It competed at Cannes and is produced under David's company, Delco-Cut Productions.
Contact Us with Any Questions!
6773 Hollywood Blvd., 2nd Fl.
Los Angeles, CA 90028
(323) 465-4446
(323) 469-6049 FAX
adler@stellaadler-la.com
We Appreciate Your Support!