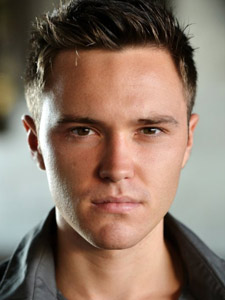 Alumnus Declan Michael Laird stars in the film Beautiful Disaster, an adaptation of the New York Times International best selling young-adult book series. He plays Taylor Maddox and will be starring alongside Dylan Sprouse and Virginia Gardner in the new franchise. Declan has also completed filming on the sequel Beautiful Wedding which is slated for release in 2024.
a new TV Series called Big Dogs, the series is based on the crime thriller novels by Adam Dunn. The series is being directed by both David Platt and Darnell Martin. Declan plays one of the leads, Prince William, for season one. It should be released by early 2018. He has also begun shooting the indi feature Hot Air, which is directed by Frank Coraci (Waterboy, The Wedding Singer, Click). Declan plays opposite Steve Coogan and Neve Campbell. This should also be a 2018 theatrical release.
Other work includes: a roles in the TV Series, Big Dogs, based on the crime thriller novels by Adam Dunn. He had a supporting role in Ice Cream Truck and the lead role in One Of Us. He is also producing two projects that are in the late stages of pre production. One being a television series which he will co-produce with 'Legions Of Creative' which is run by legendary producer Roberto Orci and actor/producer Orlando Jones. The series is called The Wake Up and will be a series of comedy shorts. The other is a documentary on the homeless soccer world cup in his hometown of Glasgow. It is the tenth year anniversary of the tournament, and it will focus on mental health, addiction and homelessness of the players getting prepared for the tournament. This is co-produced with a company called 'Noah Media' who produced the Bafta winning and Oscar nominated documentary Steve McQueen – The Man & Le Man's.
Past credits include a television pilot for a major network that was directed by Guy Norman Bee (Criminal Minds, Revolution, Arrow), and the TV series Camp Abercorn.
Contact Us with Any Questions!
6773 Hollywood Blvd., 2nd Fl.
Los Angeles, CA 90028
(323) 465-4446
(323) 469-6049 FAX
adler@stellaadler-la.com
We Appreciate Your Support!