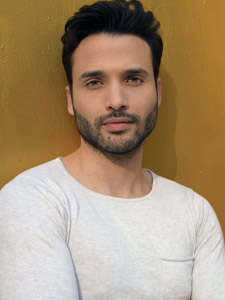 Alumnus Ernesto Reyes is starring in the feature film, Luz. It is currently available on most VOD platforms.
Past work includes the role of "Mexican Jesus" on the television series, American Gods. The series airs on STARZ and Amazon Prime. The series is created by Bryan Fuller and Michael Green and based on the best-selling book by Neil Gaiman.
Contact Us with Any Questions!
6773 Hollywood Blvd., 2nd Fl.
Los Angeles, CA 90028
(323) 465-4446
(323) 469-6049 FAX
adler@stellaadler-la.com