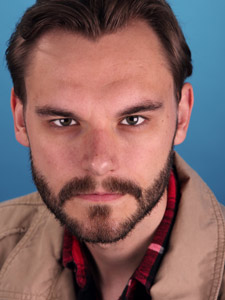 Alumnus Kristian Van der Heyden had a documentary appear at Cannes Short Film Corner. The documentary was about homeless children from Cheras, a suburb under construction near Kuala Lumpur, Malaysia. An AT&T commercial he assistant directed and co-produced and a Coke Zero commercial he produced were screened at Cannes Lions.
He has also started his own organization, PORT ACTIF. Its purpose is to support Mixed Media Art from research to realization and beyond, with a focus on Performance Art, Film and Video Art.
Contact Us with Any Questions!
6773 Hollywood Blvd., 2nd Fl.
Los Angeles, CA 90028
(323) 465-4446
(323) 469-6049 FAX
adler@stellaadler-la.com
We Appreciate Your Support!