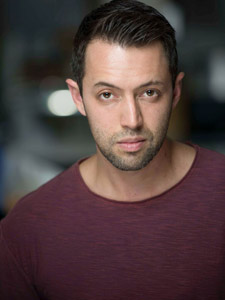 Alumnus Michael Benzaia appeared in a Pepsi Rockstar Energy Drink spotlight during Super Bowl LV.
Past work includes a recurring role on the ABC hit, How To Get Away With Murder. He appeared in Season 3. According to Michael, he would not have booked this job if it wasn't for the dedication of the teachers at the Adler who encouraged him to dig deeper and not settle for the cliché. Great advice!
Michael was featured on the cover of the April/May 2018 issue of Scanner magazine. He talks about how his medical training helped with his acting career. Read the full story.
Contact Us with Any Questions!
6773 Hollywood Blvd., 2nd Fl.
Los Angeles, CA 90028
(323) 465-4446
(323) 469-6049 FAX
adler@stellaadler-la.com