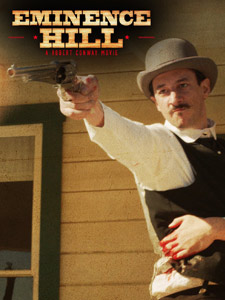 Eminence Hill is the gritty new Western from director Robert Conway starring alumnus Owen Conway. Owen is currently filming Ghost Town which he also wrote and directed.
Eminence Hill also features the legendary Barry Corbin (No Country For Old Men), Dominique Swain (Lolita) and Lance Henriksen (Aliens).
Also starring alumnus Louie Iaccarino.
Now available On Demand. See the Facebook page for more information!

Contact Us with Any Questions!
6773 Hollywood Blvd., 2nd Fl.
Los Angeles, CA 90028
(323) 465-4446
(323) 469-6049 FAX
adler@stellaadler-la.com