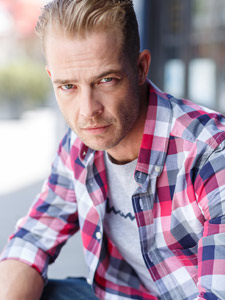 Alumnus Rene Heger has been nominated for a Daytime Emmy. He was nominated as Outstanding Guest Performer in a Digital Drama Series for his performance as Zack Sullivan in DARK/WEB; now available on Amazon Prime Video. The 47th Annual Daytime Emmy® Awards, will be presented in a two-hour special on Friday, June 26, 2020 (8:00-10:00 PM, ET/PT) on the CBS Television Network.
Past work includes starring as the male lead in the feature film Links of Life, opposite esteemed French actress Marie Bunel. Rene plays Rob, a desperate and mysterious thirty year old American man. You can also see Rene in the movie Circle opposite Julie Benz from Dexter; the film Fort McCoy (Best Picture at the 2010 Hollywood Film Festival); and The Humdrummer (won Breakthrough Performance by an Actor/Actress in a leading role at The Monaco Film Festival).
Contact Us with Any Questions!
6773 Hollywood Blvd., 2nd Fl.
Los Angeles, CA 90028
(323) 465-4446
(323) 469-6049 FAX
adler@stellaadler-la.com
We Appreciate Your Support!