Rick Peters
Play Production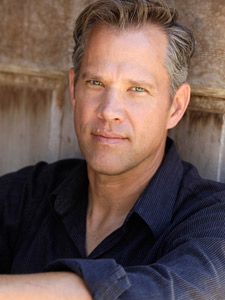 Rick Peters is a working actor, writer, and teacher. His childhood and education include years in London, England and Melbourne, Australia. He began acting on stage at the age of 8, and has been a professional actor since 1991, and a teacher at the Stella Adler Academy and Theatre – Los Angeles. Rick enjoyed the good fortune of working with Stella Adler in her master class, as well as years studying with Joanne Linville, Milton Justice, and Tim McNeil at the Stella Adler Academy of Acting and Theatre – Los Angeles, and Richard Greene at the Coronet Theater.
Rick's television career includes work as a series regular on a number of television series, as well as recurring work on the shows Dexter, Masters of Sex, and numerous guest star credits which include most of the shows in the NCIS family.
Contact Us with Any Questions!
6773 Hollywood Blvd., 2nd Fl.
Los Angeles, CA 90028
(323) 465-4446
(323) 469-6049 FAX
adler@stellaadler-la.com
We Appreciate Your Support!