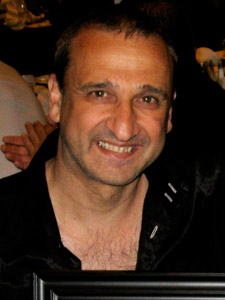 Alumnus Stan Harrington was awarded Best Score and Best Supporting Actor (Stan Harrington) for his film Lost Angels at the 2015 NOVA International Film Festival. The film was nominated for 6 awards overall. Over 50 staff, students and alum made up the bulk of the cast which was written, produced and directed by Adler alums.
Read more here: dcmetrotheaterarts.com/2015/04/23/in-the-moment-nova-international-film-festival/
Contact Us with Any Questions!
6773 Hollywood Blvd., 2nd Fl.
Los Angeles, CA 90028
(323) 465-4446
(323) 469-6049 FAX
adler@stellaadler-la.com