Victoria Kemsley
Technique I, Play Production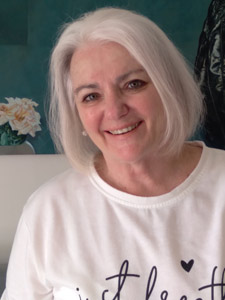 Victoria Kemsley has had a wide and varied career over the past 30 years in Los Angeles. She studied at the Stella Adler Conservatory under Stella Adler, Arthur Mendoza and Milton Justice. She has taught English, writing and acting in private schools, the Wallis Annenberg Center for the Performing Arts, and in private classes. She has performed and directed in plays through-out Los Angeles including Welcome to the Moon, Anne Frank, El Grande de Coca Cola, Hot L Baltimore, Beirut and Naomi in the Livingroom.
Contact Us with Any Questions!
6773 Hollywood Blvd., 2nd Fl.
Los Angeles, CA 90028
(323) 465-4446
(323) 469-6049 FAX
adler@stellaadler-la.com
We Appreciate Your Support!