Yorgos Karamihos
Greek Theatre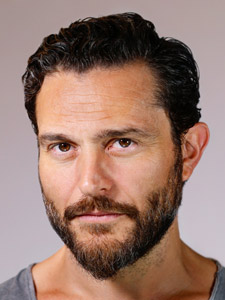 Yorgos Karamihos is an actor, director and acting teacher, born and raised in Greece. He graduated from the Philosophy and History Department of Ionian University and The Greek National Theatre Academy. In 2012 he received a Fulbright Scholarship as an exceptional artist to attend the fulltime program at Stella Adler Academy of Acting in Los Angeles. As an actor, he played lead roles in more than 30 theatre plays of a range repertoire including ancient Greek dramas, Shakespeare, A. Checkov, T. Williams, F. Vendekind etc. He has also appeared in over 30 feature films and 12 TV series. Since 2008, he has directed 8 theatre plays in several major venues in Athens. He was awarded best stage actor of Greece in 2008. He has translated from English and Spanish into Greek and published several theatre plays. He is also known for supporting charitable institutions such as Therapeutic Riding Association of Greece, The Smile Of The Child, Animal Welfare Organizations, etc. He speaks 5 languages. He has been teaching acting on stage and in front of the camera using his own technique based on animal archetypes for the last 8 years in various Drama schools and healing centers. In 2010 he founded the Emporeios Workshops on Nissyros island in the Aegean sea.
Contact Us with Any Questions!
6773 Hollywood Blvd., 2nd Fl.
Los Angeles, CA 90028
(323) 465-4446
(323) 469-6049 FAX
adler@stellaadler-la.com
We Appreciate Your Support!