Zachariah Payne
Intimacy and Violence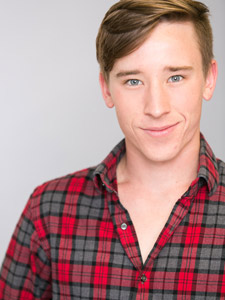 Zachariah Payne (he.him.his.) is a Violence and Intimacy Director/Coordinator based in Los Angeles. He has trained under Fight Masters Daniel Levinson and Simon Fon with the Fight Directors Canada since 2015. He is an Advanced Actor Combatant with the Fight Directors Canada with over 20 Fight Direction Credits all around Chicago, Dallas, and in Los Angeles. He has fight directed or taught at DePaul University, Columbia College Chicago, and University of California San Diego. He specializes in comedic violence and working with youth/young adults through consent in storytelling. He is certified in Mental Health First Aid, and he is continuing his education always of how to become a better teacher.
Contact Us with Any Questions!
6773 Hollywood Blvd., 2nd Fl.
Los Angeles, CA 90028
(323) 465-4446
(323) 469-6049 FAX
adler@stellaadler-la.com
We Appreciate Your Support!