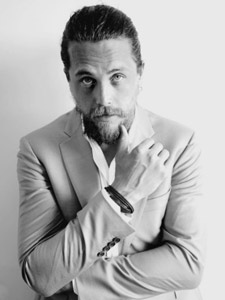 Alumnus Ben Robson has been cast in the "John Wick" prequel series, The Continental, at Starz. He has been cast as Frankie. The Continental will explore the origin behind the titular hotel-for-assassins and will air as a three-episode event.
In addition, he recently finished the TNT drama series, Animal Kingdom, and had a part in the feature film Emperor. Past work includes the History Channel series, Vikings, and the feature film, The Boy.
Contact Us with Any Questions!
6773 Hollywood Blvd., 2nd Fl.
Los Angeles, CA 90028
(323) 465-4446
(323) 469-6049 FAX
adler@stellaadler-la.com
We Appreciate Your Support!