Caitlin Apparcel
Movement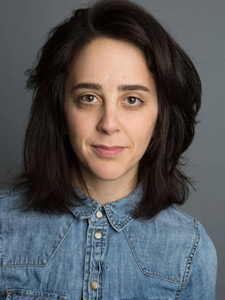 Caitlin Apparcel is from Fresno, CA and received her Bachelor's Degree in Theater and Minor in American Studies from California State Fullerton before studying at Stella Adler Academy of Acting and Theatre-Los Angeles. At Stella Adler, Caitlin apprenticed under Kennedy Brown and began teaching Group Warm-up. After being introduced to the Lucid Body Movement work, in 2008, Caitlin met Lucid Body creator Fay Simpson, in 2009. Having discovered a passion for Lucid Body, Caitlin traveled to New York to work with Fay Simpson directly and received her Lucid Body Teacher Certification. Recently, Caitlin had the privilege of teaching at the first annual National Winter Actors Retreat in Colorado. Caitlin also works as an actor and director in LA theatre with works including, Ten Times Two: The Eternal Courtship, Been So Long and Titus Andronicus.
Contact Us with Any Questions!
6773 Hollywood Blvd., 2nd Fl.
Los Angeles, CA 90028
(323) 465-4446
(323) 469-6049 FAX
adler@stellaadler-la.com
We Appreciate Your Support!