Christopher Thornton

Technique, Scene Study, Audition Skills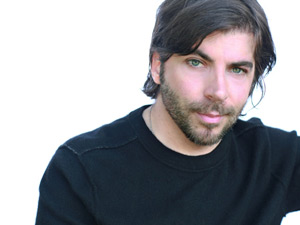 Christopher Thornton is an actor, writer, and Alumnus of Stella Adler – Los Angeles. Theatre performances include: Off-Broadway's Pyretown by John Belluso; The World Premiere of Pyretown at the Geva Theatre in Rochester, NY; The World Premiere of The Body of Bourne at the Mark Taper Forum in Los Angeles; Lion or This Corpse Will Not Stop Burning at the Lillian Theatre in LA; Up the Hill; Me and My Friend; I'm a Professional; The World Premiere of Small Days by Timothy McNeil; Vaclav Havel's Private View; London Calling; Misalliance; Waiting for Godot (Drama Logue Award); Three Sisters; C.P. Taylor's Good, A Midsummer Night's Dream; Romeo and Juliet; American Buffalo; Zastrozzi; Sheperd's Play; The Skin of Our Teeth; The Poor Itch at The Public Theatre in New York; Going to a Place Where You Already Are by Bekah Brunstetter at South Coast Repertory in Costa Mesa; and The Men by Tom Fontana, workshop at Primary Stages in NYC. Television credits include NBC's My Name is Earl, Fox's Unhitched, Larry David's Curb Your Enthusiasm, Homefront, Players, and Just One of the Girls. He has had recurring roles on Family Law, Lifetime's Any Day Now, and ABC's Alias. He filmed pilots for ABC, FOX, and Comedy Central. Recent television work includes Magnum P.I., Santa Clarita Diet, Speechless, Grey's Anatomy, Battle Creek, Lie to Me, and Brothers & Sisters. Films include Universal Pictures' State of Play, Pretty Persuasion, Bug, and Welcome to California, Sympathy for Delicious, Don't Worry, He Won't Get Far on Foot, directed by Gus Van Sant, and Anything, written and directed by Timothy McNeil.
Christopher wrote the original screenplay Sympathy for Delicious, (directed by Mark Ruffalo, starring Orlando Bloom, Juliette Lewis, Laura Linney, and Mark Ruffalo), which was an official selection in the 2010 Sundance Film Festival.
Recent TV appearances include the new Magnum P.I., the second season of Vice Principals on HBO; Speechless on Showtime; Grey's Anatomy and Santa Clarita Diet on Netflix. Recent film work includes Don't Worry, He Won't Get Far On Foot, directed by Gus Van Sant; and Anything, written by Tim McNeil.
Contact Us with Any Questions!
6773 Hollywood Blvd., 2nd Fl.
Los Angeles, CA 90028
(323) 465-4446
(323) 469-6049 FAX
adler@stellaadler-la.com
We Appreciate Your Support!