Diego Parada
Improvisation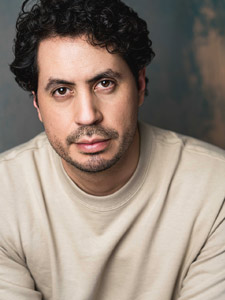 Diego Parada is a Mexican actor that also enjoys writing.
He has appeared on ABC's Modern Family, nearly a dozen National Commercials, and has lent his vocal talent to ADULT SWIMS' TV show Mike Tyson Mysteries, as well as a few mini-series on NETFLIX and AMAZON PRIME. In 2020 he was awarded the EMERGING CONTENT CREATOR Scholarship by NALIP.
Diego left his hometown of Tijuana, Mexico to get a B.A. in Theater and Film at CSULB. After graduating, he continued his training at THE GROUNDLINGS Theater. There he became a SUNDAY COMPANY cast member and is now a teacher there .He also produces, directs, and writes web things like web series and sketches. Recently a short film he created got into the Hollywood Shorts Fest and the Mammoth Film Festival. Diego would like to thank YOU for stopping by and taking the time to learn a little bit about him.
Contact Us with Any Questions!
6773 Hollywood Blvd., 2nd Fl.
Los Angeles, CA 90028
(323) 465-4446
(323) 469-6049 FAX
adler@stellaadler-la.com
We Appreciate Your Support!