Dmitri Boudrine
Action Analysis/Michael Chekhov, Theatre History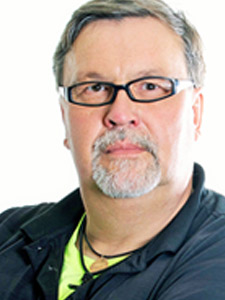 Dmitri Boudrine has more than 17 years of acting experience for Film & Television in North America. Dmitri studied film and TV acting and directing for five years at the Vakhtangov Theater School (Moscow, Russia), and went on to become an official representative of the school. The Vakhtangov Theater School is considered one of the 10 best acting schools in the world. He has performed on the stages of the world famous Moscow Art Theater and the Vakhtangov Theater. Dmitri's extensive list of North American credits includes Cast Away, Perfect Sleep, Runaway Virus, Pandora's Clock, Exiles In Paradise, Little Odessa, Lost, NYPD Blue, Without A Trace, Will & Grace, Monk, Alias, Robbery Homicide Division, X-Files, Mad About You, and Millennium. He also produced more than 75 TV projects for international broadcast. Dmitri worked with the United Players of Vancouver Theater Company where he directed Three Sisters and Uncle Vanya. Latter show was hailed as "one of the best Chekhovian performances in Canada in 25 years."
Dmitri taught acting at the Union of British Columbia Performers (Canada) for 7 years (1990-1997), Michael Chekhov Studio West (USA) (1997-2007) and is currently teaching at The Stella Adler Studio of Acting-Los Angeles. He has conducted numerous acting workshops in Canada, the US, and Europe. He is a member of SAG, AFTRA, ACTRA, and UBCP.
Contact Us with Any Questions!
6773 Hollywood Blvd., 2nd Fl.
Los Angeles, CA 90028
(323) 465-4446
(323) 469-6049 FAX
adler@stellaadler-la.com
We Appreciate Your Support!