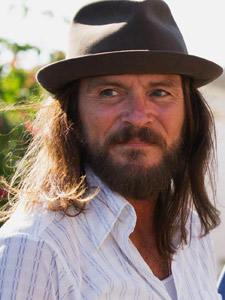 Alumnus Douglas Bennett has the lead role in the film, Black Cat, currently making rounds at film festivals worldwide. He is nominated for Best Actor at the 2017 Sutter Creek International Film Festival. Other current projects include the film Hyde Park with C. Thomas Howell, Dokumori Mountain, and Chasing the Rain.
Past work includes a featured role in Geico's television commercial campaign. Doug is the lead pirate in this hilarious spot.
Past television roles include a recurring role on the hit television show, Sons of Anarchy, parts on Fresh Off the Boat, Dexter and Criminal Minds. Film roles include Bigger Than The Beatles where he plays Charles Manson.
Contact Us with Any Questions!
6773 Hollywood Blvd., 2nd Fl.
Los Angeles, CA 90028
(323) 465-4446
(323) 469-6049 FAX
adler@stellaadler-la.com
We Appreciate Your Support!