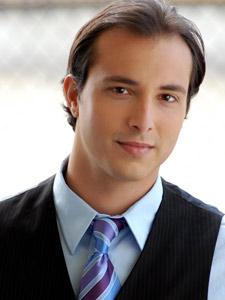 Eddy Salazar's film The Insomniac, a psychological thriller which he wrote, produced and starred received amazing feedback in the festival circuit. The film won Best Screenplay at the Breckenridge Festival of Film in September 2013. This is one of three full-length feature films that Eddy has produced through his company, Welcome Home Productions. The other two films are The Extra and Mansion of Blood. He appeared in and produced All I Want For Christmas with Antonio Sabato Jr. It was released at Christmas 2015. Visit www.whpfilms.com for more information.
Contact Us with Any Questions!
6773 Hollywood Blvd., 2nd Fl.
Los Angeles, CA 90028
(323) 465-4446
(323) 469-6049 FAX
adler@stellaadler-la.com
We Appreciate Your Support!