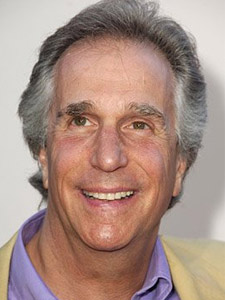 Henry Winkler is currently starring in the HBO series, Barry, for which he won an Emmy in 2018 for Outstanding Supporting Actor in a Comedy Series. Read more about the series.
In past news, Winkler was named an Honorary Officer of the Most Excellent Order of the British Empire (OBE). He was awarded the honor from the Queen (via British Ambassador Nigel Sheinwald) in recognition of his services to children with dyslexia and special educational needs. Winkler, who was diagnosed with dyslexia as an adult, is also the author of 17 children's books centered on Hank Zipzer, a boy with dyslexia who overcomes his struggles at school and with bullies.
Contact Us with Any Questions!
6773 Hollywood Blvd., 2nd Fl.
Los Angeles, CA 90028
(323) 465-4446
(323) 469-6049 FAX
adler@stellaadler-la.com
We Appreciate Your Support!