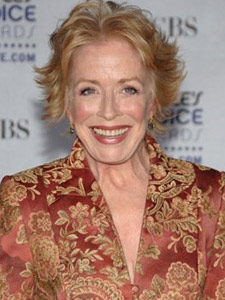 Alumna, Holland Taylor, was nominated for a 2020 Emmy Award for her role in the Netflix series, Hollywood. Her recent work includes The Morning Show (as Cyril Richards) and The Chair (as Joan Hambling).
Holland also wrote and performed Ann, about the life of Texas Governor Ann Richards. It was on stage at Broadway's Lincoln Center Theater and most recently premiered on PBS. She has appeared in numerous television shows and film including a recurring role on the popular Two and a Half Men and most recently Mr. Mercedes.
Contact Us with Any Questions!
6773 Hollywood Blvd., 2nd Fl.
Los Angeles, CA 90028
(323) 465-4446
(323) 469-6049 FAX
adler@stellaadler-la.com