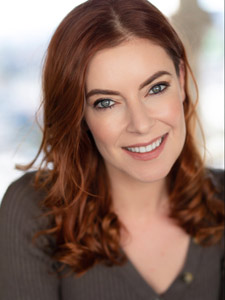 Alumna Jenn McGuirk wrote, directed, acted in and produced the short film 180 Degrees.
180 Degrees Synopsis: A letter arrives. It brings nothing but dread – until the waiting room door finally opens. 180 Degrees is the tense story of two women in one conflicting circumstance.
This is Jenn's directorial debut. The film was funded by CIACLA and MART in Dublin, Ireland.
Contact Us with Any Questions!
6773 Hollywood Blvd., 2nd Fl.
Los Angeles, CA 90028
(323) 465-4446
(323) 469-6049 FAX
adler@stellaadler-la.com
We Appreciate Your Support!