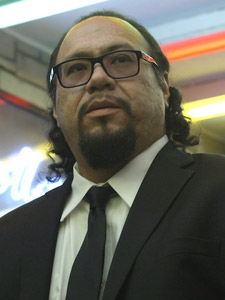 Alumnus Jesse Celedon starred in the movie, Soledad, with fellow alumnus Chris Petrovski. The film was screened at the Chinese Theatre in Hollywood in May 2015.
Contact Us with Any Questions!
6773 Hollywood Blvd., 2nd Fl.
Los Angeles, CA 90028
(323) 465-4446
(323) 469-6049 FAX
adler@stellaadler-la.com
We Appreciate Your Support!