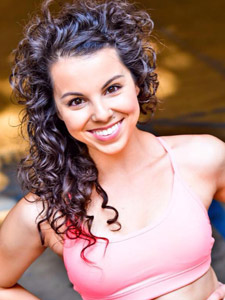 Kayla Strada's film won Best Short Film and was Runner Up for Best Dialogue at the 2015 AOF Film Festival. The film was based on a monologue she co-wrote about her life and disability. The monologue was her performance piece for her High School Certificate in Australia. She has now brought the heart felt story of "Chelsea Johnston" to American audiences. She can also be seen in the movie, Love Is…, written and directed by alumnus Stan Harrington.
Contact Us with Any Questions!
6773 Hollywood Blvd., 2nd Fl.
Los Angeles, CA 90028
(323) 465-4446
(323) 469-6049 FAX
adler@stellaadler-la.com
We Appreciate Your Support!