Laura Leyva
Technique, Script/Character Breakdown, Adler On Camera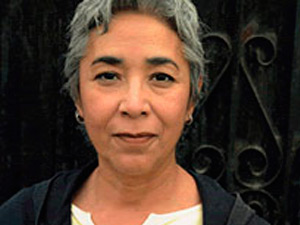 Laura Leyva is a proud member of AEA, SAG, AFTRA and of the theatrical community, with a performing career that spans over fifty years, her credits include work on Broadway, Off-Broadway, in regional theatre, on film, television, radio, voice-over work, print work and in commercials; serving as head juror for the UMKC Film Festival in Kansas City, MO, 1990-1995, as managing producer for the Actors Platform at the Los Feliz Playhouse, 1992-1997, and as producer for the NYU Tisch / Adler Summer Session, 2007-2008.
Laura studied with Stella Adler and Ron Burrus at the Stella Adler Conservatory in NYC, 1977-1979. In 1979 she became the private student and protégé of Mr. Burrus and they began the work of deepening the training of the Actor for the 21st century, which continues to the present.
Her teaching career began in 1981 at Michael Moriarty's Potters Field Shakespeare School in NYC and coaching privately. In Los Angeles, she taught for the Ron Burrus Studio at the Los Feliz Playhouse, 1990-2006. Currently at Stella Adler Los Angeles, she teaches TECHNIQUE I, SCRIPT BREAKDOWN and ADLER ON-CAMERA, and is available for private coaching.
Faculty/alumna Laura Leyva had a recurring character on the TBS comedy, Wedding Band. Laura has also appeared on ABC's Modern Family. She can also be seen in the SAG feature, The Sound of My Voice, and many commercials including: McDonalds, Home Depot (Spanish), and DeVry University.
Contact Us with Any Questions!
6773 Hollywood Blvd., 2nd Fl.
Los Angeles, CA 90028
(323) 465-4446
(323) 469-6049 FAX
adler@stellaadler-la.com
We Appreciate Your Support!