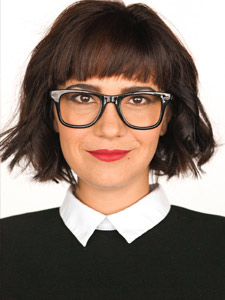 Alumna Lupe Fuentes Cambiasso will be in two episodes of Curb Your Enthusiasm, Season 12 on HBO. The season will air in 2024. She also recently performed in a feature film called Dark Angels: Demon Pit. She played María, a desperate mother whose daughter is possessed by a demon. Directed by Lance Kawas with Dean Cain, Gianni Capaldi, Randy Couture, Richard Grieco and Mark Justice.
She was also on two episodes of Dhar Mann's videos. His YouTube channel has more than 6 million subscribers.
The first episode with 14 million views:
https://youtu.be/V_L5T2YU56I
The second episode with 17 million views:
https://youtu.be/psqklKN3qU4
Contact Us with Any Questions!
6773 Hollywood Blvd., 2nd Fl.
Los Angeles, CA 90028
(323) 465-4446
(323) 469-6049 FAX
adler@stellaadler-la.com
We Appreciate Your Support!