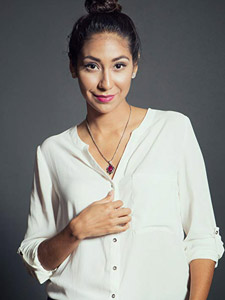 Alumna Marina Flores stars in a new web-based comedy show, Living with Strangers.
Living With Strangers highlights various issues by following young college-age adults attempting to navigate life in New York.
Past work includes the short film, Gabriel, which was accepted at the short film corner in Cannes. She also appeared in the TV-show, Chance, where you worked with Hugh Laurie, Ginger Gonzaga and Ethan Suplee.
Contact Us with Any Questions!
6773 Hollywood Blvd., 2nd Fl.
Los Angeles, CA 90028
(323) 465-4446
(323) 469-6049 FAX
adler@stellaadler-la.com