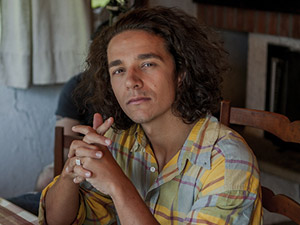 Alumnus Sebastiano Pestoni won Best Actor in a Leading Role at the Momòhill Film Fair 2021. He was also nominated as Best Screenwriter at the same event. The award and nomination were for the film, Seedling, which he wrote, co-produced and acted in.
Synopsis: After facing another miscarriage, a couple finds itself on the edge of the abyss. The husband's inability to move on and his refusal to accept their child's death pushes their relationship to the limit, forcing the grieving wife to accept the impossible in the hopes of a miracle.
Seedling has screened at numerous Film Festivals. The film placed second best film at the TM Film Festival in Glasgow where it also won for Best Score. It was an honorable mention for Best Swiss Short Film at the Othermovie Film Festival; it won Best Production at the 71st Montecatini Film Festival, the second oldest film festival in Italy after Venice; and it is a part of the Montecatini Road Show, where it will be screened in 22 more film Festivals around Europe in the next 12 months.
Contact Us with Any Questions!
6773 Hollywood Blvd., 2nd Fl.
Los Angeles, CA 90028
(323) 465-4446
(323) 469-6049 FAX
adler@stellaadler-la.com
We Appreciate Your Support!