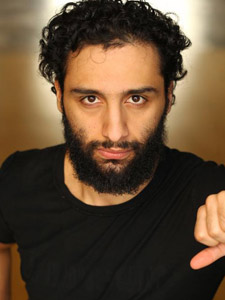 Shvan Aladdin has a role in the Stargate: Origins television series. Now Playing! Watch the trailer.
Past roles include a part in a drama series in Sweden called Blå Ögon (Blue Eyes). The series explores how racism is growing in Sweden and Shvan plays the part of "Sharyar." The series was nominated for the best drama series of the year (2015) in the "Kristallen" awards, the Swedish equivalent of the Emmys.
Contact Us with Any Questions!
6773 Hollywood Blvd., 2nd Fl.
Los Angeles, CA 90028
(323) 465-4446
(323) 469-6049 FAX
adler@stellaadler-la.com
We Appreciate Your Support!