Susan Vinciotti Bonito
Play Production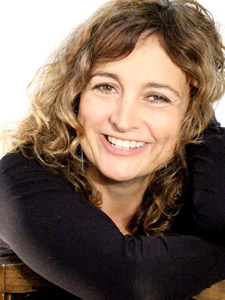 Susan Vinciotti Bonito is an alumnus of The Stella Adler Conservatory of Acting West (now Stella Adler Academy-Los Angeles) and has extensive acting and directing credits both in Europe and the United States. Her training includes several years with Stella Adler in her Master Class Program and Joanne Linville among others. She was a founding member of Page 93 along with fellow alumni Mark Ruffalo, Tim and Bonnie McNeil, Christopher Thornton, Rick Peters, May Quigley, Hillary Weaver and John Jack Rodgers with whom she directed and performed in several productions including the world premiere of Margaret written by Tim McNeil and directed by Mark Ruffalo at the Hudson Backstage in Hollywood Theatre Row, The Day I Stood Still starring with Chris Carmack and Misalliance (LA Times Critic's Choice) directed by Oscar winner Milton Justice.
Most recently she joined the International multi-cast recording of the historical fiction Coronation Year by Jennifer Robson. Susan narrates the part of Stella, a young Italian photographer and Holocaust survivor who will be taking photos of the Coronation of Queen Elizabeth II. Stella discovers a purpose and direction that honor her troubled past. Susan also appeared in Mother's Day written by Mark Donnelly as part of the Imago Festival at the Adler. Directing credits include David Rabe's Hurlyburly, The Lonesome West by Martin McDonagh, Three More Sleepless Nights by Caryl Churchill (Backstage West Critic's Pick), For Whom the Southern Belle Tolls and A Stye of The Eye by Christopher Durang at the Elephant Theatre in Hollywood.
Contact Us with Any Questions!
6773 Hollywood Blvd., 2nd Fl.
Los Angeles, CA 90028
(323) 465-4446
(323) 469-6049 FAX
adler@stellaadler-la.com
We Appreciate Your Support!