Tim McNeil
Technique, Scene Study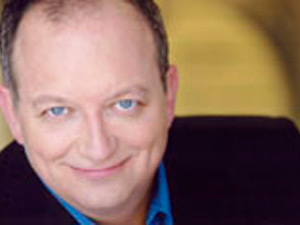 Timothy McNeil has had a wide and varied career since arriving in Los Angeles. He began as a young actor having the great privilege of studying with Stella Adler herself and Joanne Linville at the Stella Adler Academy of Acting Los Angeles. Tim has written and had produced over 28 plays in Los Angeles including The Twilight of Schlomo (Elephant Theater, Directed by David Fofi), Supernova (Elephant Theater, directed by Lindsay Allbaugh), The Charm of Making (The Theater Lab, directed by Milton Justice), Anything (LADCC Best Play of 2008) and Los Muertos, (both directed by David Fofi at The Elephant Theater), Crane Mississippi (directed by Kristin Hanggi), Margaret, and Small Days (both directed by Mark Ruffalo), The Straight Bozo, and Freddie's Dead, among others, all around town. He has worked on two play commissions, one for the Mark Taper Forum one for the Stella Adler Studio Collective. Tim was a member of the Center Theater Group Writing Program for 2013-14.
He has directed his first film feature of his play Anything starring Matt Bomer, John Carroll Lynch, and Maura Tierney, produced by Great Point Media, One Zero Films, and Chaotik Media. He also played Henry in the jim version of his play Small Days (directed by Stan Harrington). In addition, he has also directed quite a few plays including Blackbird, The Seagull, King Lear at Stella Adler Theater, Beach Play at the Hudson, The Crucible at Stella Adler, The Diary of Anne Frank also at Stella Adler, Homebody/Kabul, at Studio C, The Marriage of Bette and Boo at the Elephant Theater, 4:48 Psychosis, Hamlet, and The Year of Stolen Light by Alex Aves, all at Studio C.
As an actor, he has done over 50 film and television roles. Film credits include Sympathy For Delicious, Small Days, Forrest Gump, Speedway Junkies, Starship Troopers, Contact, Poodle Springs, Wicked, Spark, Ice, Ordinary Madness, and Player 5150. Television credits include Joan of Arcadia, ER, The Night Stalker, House MD, My Wife and Kids, Stand Off, Seinfeld, Murphy Brown, Star Trek Voyager, Diagnosis Murder and many more. Theater highlights include Hector in the History Boys, and Flan in Six Degrees of Separation, George in Who's Afraid of Virginia Woolf at Stella Adler, Early in Anything at the Lillian Theater, Yevgeny in Los Muertos at the Elephant, Claudius in the Page 93 production of Hamlet at the Lillian, Pozzo in Waiting for Godot, also at the Lillian, Jerry in Margaret at the Hudson Backstage, Walter in Crane, Mississippi at the Elephant, Horace in the Day I Stood Still, also at the Elephant, Henry Smalls in Small Days at the Hudson Backstage, and many more. Tim is a proud member of The Theater Lab at Stella Adler and The Elephant Theater. Tim has been on the faculty of the Stella Adler Academy Los Angeles since 1999, a tremendously rewarding experience.
Anything, written and directed by Tim McNeil, won multiple awards at the 2018 FilmOut San Diego. Festival awards include: Best Feature; Best Director – Timothy McNeil; Best Screenplay – Timothy McNeil; Best Actor – John Carroll Lynch; Best Supporting Actor – Matt Bomer; Best Supporting Actress – Maura Tierney; AUDIENCE AWARD: Best Feature.
Contact Us with Any Questions!
6773 Hollywood Blvd., 2nd Fl.
Los Angeles, CA 90028
(323) 465-4446
(323) 469-6049 FAX
adler@stellaadler-la.com
We Appreciate Your Support!