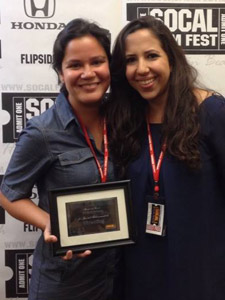 Yaitza Rivera received the Achievement in Directing at the 2013 SoCal Independent Film Festival for the film Red Poppies. Alumni Zulivet Diaz and Chervine Namani were nominated for Achievement in Acting. Red Poppies was written by alum and faculty member, Tim McNeil. Congratulations to all involved!
Contact Us with Any Questions!
6773 Hollywood Blvd., 2nd Fl.
Los Angeles, CA 90028
(323) 465-4446
(323) 469-6049 FAX
adler@stellaadler-la.com
We Appreciate Your Support!