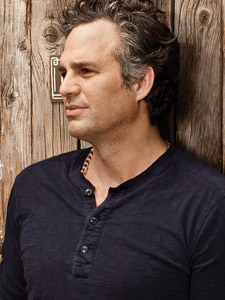 Mark Ruffalo recently was awarded the Artists Inspiration Award at The SAG-AFTRA Foundation's 4th annual Patron of the Artists Awards. This award honors artists who have used their platforms to advance philanthropic and humanitarian causes. The event was held Nov. 7, 2019 at the Wallis Annenberg Center for the Performing Arts in Beverly Hills. Other honorees included Greg Berlanti, Ava DuVernay and Jennifer Aniston.
Mark has had a long and successful career that began with his breakout performance in the film You Can Count on Me. In 2016, the film Spotlight received the award for Best Picture at the Academy Awards. It also won a SAG Award in the category of Outstanding Performance by a Cast in a Motion Picture. Mark was also nominated for a Golden Globe in the category of Best Actor in a Motion Picture, Musical or Comedy, for Infinitely Polar Bear.
In 2015, he won a SAG Award for his work in The Normal Heart. He was also nominated for an Academy Award, Independent Spirit Award, Screen Actors Guild, and BAFTA award for his work in The Kids Are Alright in 2011.
He is currently in production on I Know This Much Is True, based on the book by Wally Lamb. He will be playing dual roles as twin brothers in the series for HBO.
Other work includes starring as The Hulk in Marvel's The Avengers franchise, Foxcatcher, Shutter Island and his directorial debut, Sympathy For Delicious, written by Stella Adler faculty member Christopher Thornton.
Contact Us with Any Questions!
6773 Hollywood Blvd., 2nd Fl.
Los Angeles, CA 90028
(323) 465-4446
(323) 469-6049 FAX
adler@stellaadler-la.com